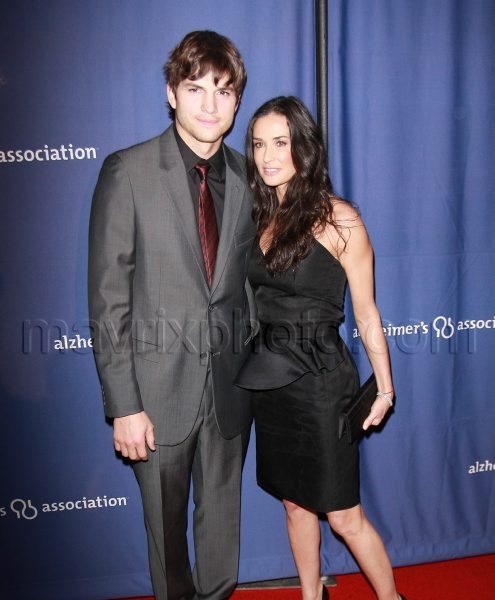 Celebs Come Out En Masse For A Night at Sardi's
Ashton Kutcher and Demi Moore attended the 18th Annual "A Night at Sardi's" Fundraiser and Awards Dinner last night at the Beverly Hilton, which benefited the Alzheimer's Association. Of course, they weren't the only ones to come out to support such a great cause! Get a load of this guest list: Seth Rogan, Lauren Miller, Chris Pine, Shenae Grimes, Thomas Dekker, Samantha Harris and Michael Hess all showed up, too.
In semi-related news, is Seth Rogan getting really hot or are my eyes playing tricks on me? Maybe he'll give us all a thrill and go shirtless for a scene or two in The Green Lantern!