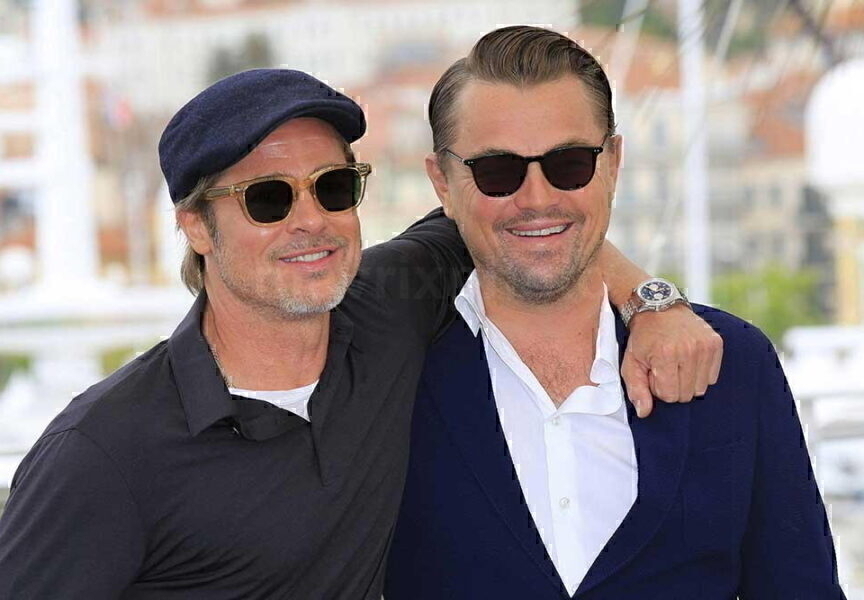 Brad Pitt Leonardo DiCaprio Rock Cannes 2019
Brad Pitt Leonardo DiCaprio and The Glitterati flocked to Cannes this year for the usual outlay of fun and movies in the sun. The 72nd annual Cannes Film Festival took place from 14 to 25 May 2019. The Palme d'Or went to the South Korean film Parasite, directed by Bong Joon-ho who became the first Korean director to win the award.
The Cannes Festival, until 2003 called the International Film Festival and known in English as the Cannes Film Festival, is an annual film festival held in Cannes, France, which previews new films of all genres, including documentaries, from all around the world. Founded in 1946, the invitation-only festival is held annually at the Palais des Festivals et des Congrès and attracts major celebrities such as Brad Pitt Leonardo DiCaprio.
On 1 July 2014, co-founder and former head of French pay-TV operator Canal+, Pierre Lescure, took over as President of the Festival, while Thierry Frémaux became the General Delegate. The board of directors also appointed Gilles Jacob as Honorary President of the Festival.
It is one of the "Big Five" film festivals, alongside the Venice Film Festival in Italy, the Berlin International Film Festival in Germany, the Toronto International Film Festival in Canada and the Sundance Film Festival in the United States. The Big Five are internationally acclaimed for giving creators the artistic freedom to express themselves through film. In 1951, FIAPF formally accredited the festival.
The reason for deciding Cannes was because of its touristic appeal as a French Riviera resort town and also because the city hall offered to increase the municipality's financial participation, including the commitment of building a dedicated venue for the event. The first edition was planned to be held from 1 to 20 September 1939 in an auditorium at the Municipal Casino and Louis Lumière was going to be the honorary president. Its aim was "encouraging the development of all forms of cinematographic art and foster a spirit of collaboration between film-producing countries".
All licensing enquiries to sales@mavrixphoto.com