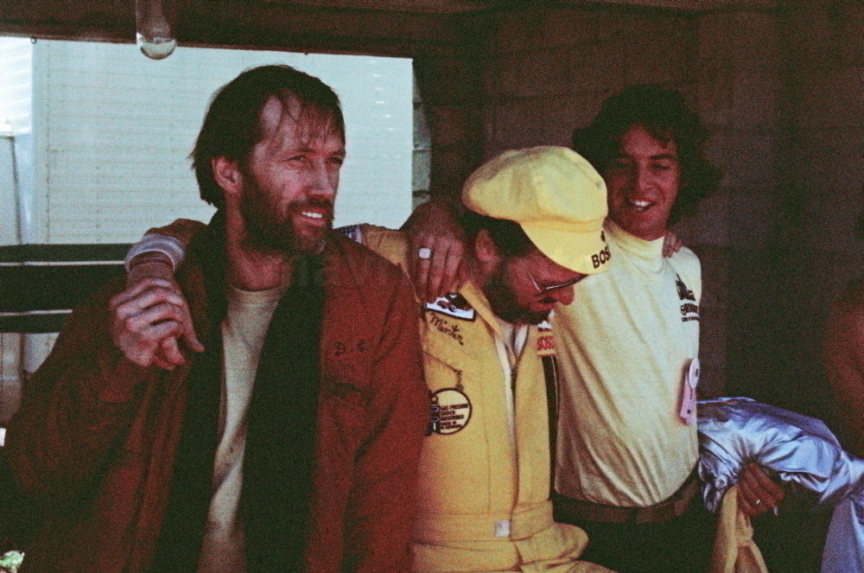 David Carradine Sebring 77′
Pandemic Lockdown certainly helps free up plenty of time to get scanning and digitizing some of our archival negatives and slides that have been hanging around for WAY too long. We found another diamond with these previously unseen photos of David Carradine Sebring 77 to support younger brother Robert Carradine's motor racing career. Daughter Kansas Carradine also lent a hand, and track-star friends Milt Minter, Hurley Haywood and of course team mate John Morton.
The David Carradine Sebring 77 team boasted not one, but TWO Ferrari 365 GTB/4 Daytona's sponsored by RAMSEY RACING/MODENA Sports Cars, and running on Goodyear Tires.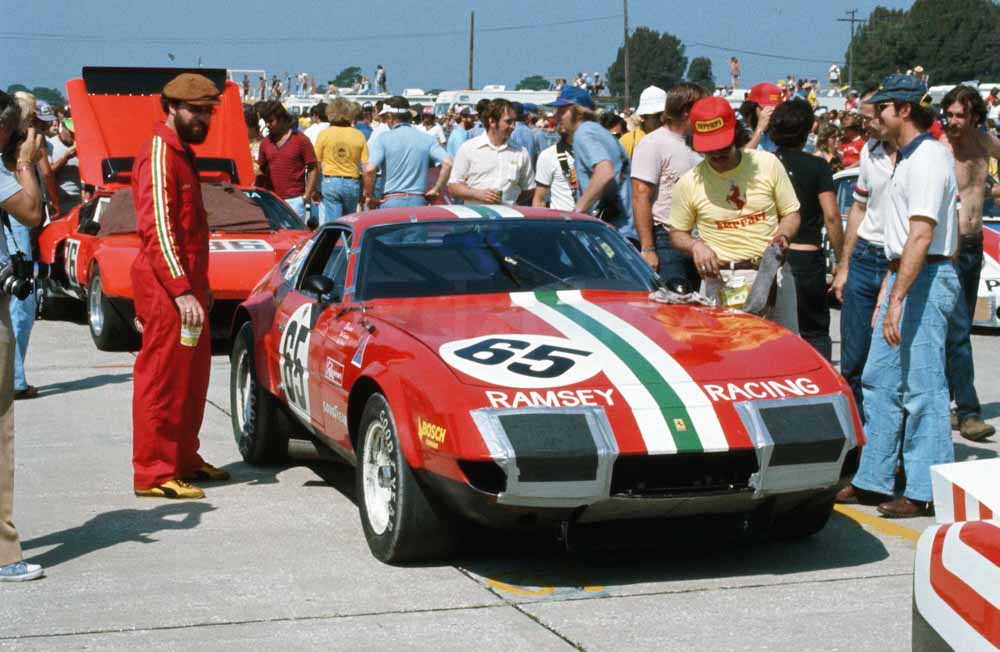 David Carradine's name can be seen listed as OWNER on at least one of the cars, so he can't have been too pleased when one of the vehicles was involved in a fairly serious accident.
The cars were flying numbers 64 and 65, and made 17th and 12th place. The race also saw other celebrity drivers including Dick Smothers of Smothers Brothers fame, and the iconic Paul Newman driving Porsche Audi.
Enjoy the photos below courtesy of Mavrix founder and President Bert Reavley(RIP). We think they really channel the vibe of the event perfectly.
All licensing enquiries to sales@mavrixphoto.com