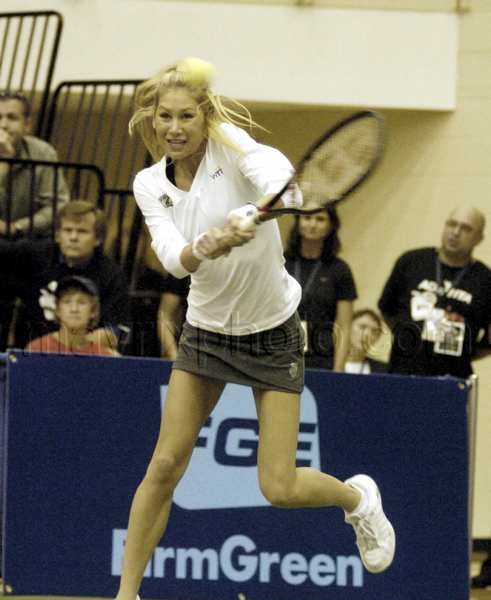 A Match Made in Heaven
Anna Kournikova, Andy Roddick, Elton John, Martina Navratilova, Billie Jean King and other A-Listers had a busy day yesterday. While you were getting drunk and watching football, they were raising around $400,000 for HIV/AIDS charities. Everyone played a little tennis, and there was a live auction that raised almost $200,000. Items up for grabs included Wimbledon packages, Super Bowl tickets and an autographed piano bench.
Conspicuously absent from the auction list was a hot date with Andy. I'm guessing this was done on purpose, because he knows that I would have spared no expense to get up close and personal with him.
As much as I really, really want to hate Anna K., I just can't. She's probably the most adorable thing I've ever seen, and the only time I ever hear about her is when she's doing something good (and looking good doing it). She's just an all-around fantastic role model.