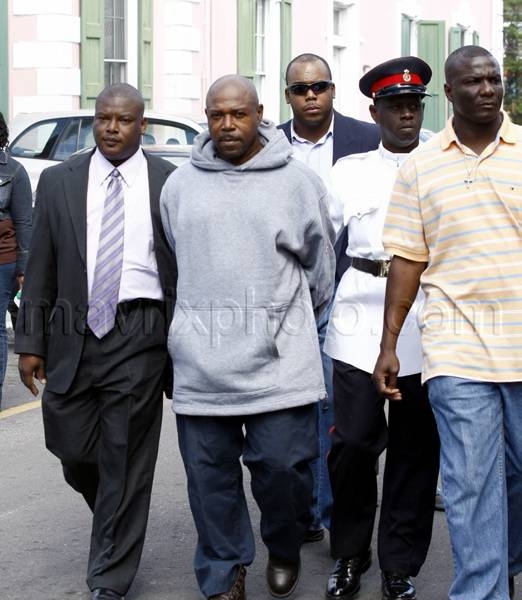 (Alleged) Travolta Extortionist Gets Arrested
Tarino Lightbourne, the ambulance driver suspected to be involved with the Travolta extortion case, was handcuffed and escorted into a Bahamian courtroom yesterday. He was charged with attempting to extort and conspiracy to commit extortion against the actor, according to reports. Lightbourne, 47, allegedly tried to extort $25 million from John Travolta and his family, pleaded not guilty.
It takes a special kind of a-hole to take advantage of a person after the tragic and untimely death of his son. If this guy really is behind the extortion scheme, I hope they throw the book at him. It's a sad and dispicable thing, and my heart goes out to John and Kelly.