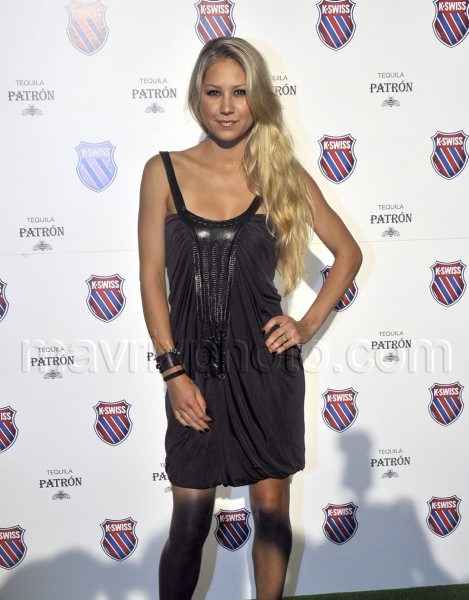 Anna Kournikova Wants You To Play Nice
Anna Kournikova attended the K-Swiss Inaugural Runway Show today, to help kick off the 2009 US Open with the slogan "Play Nice." She looks great, but that's nothing new — I've never seen her look rundown or haggard, ever. Here's what I want to know: where the hell was Enrique Iglesias? Last time we saw these two together, they were making out in front if everyone at a tennis match. And now he's not even with her at a big event like this?
I wonder if they're taking a break or something?