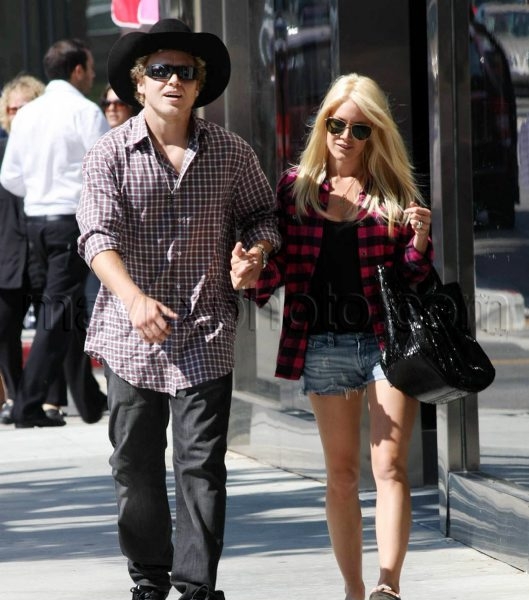 Are Spencer and Heidi Pratt Expecting A Baby?!
Is Heidi Montag-Pratt pregnant? Spencer and Heidi were shopping for baby clothes at Kitson Kids in Beverly Hills yesterday, and so far there's no word about who they're for. I'm thinking she's not pregnant, because the two of them would probably make an announcement like that through the cover of USWeekly or People or Equestrian Monthly (kidding!) or whoever the highest bidder was, rather than let the news slowly leak out via paparazzi photos.
It makes sense…why pull a Halle Berry when you can make a half million dollars (or more!) via a magazine cover?