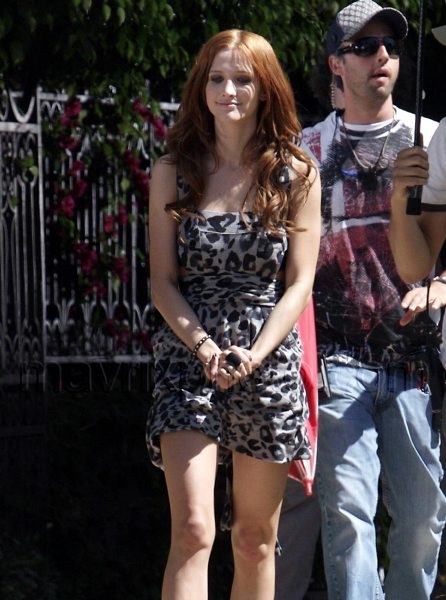 Ashlee Simpson Gets To Work
Even though the new Melrose Place has been tanking in the ratings, Ashlee Simpson-Wentz must be pretty happy that she's got a job. Besides squeezing out an unfortunately named baby, what has she been doing lately? A whole lot of nothing.
And really, this gig of hers seems pretty cool. She gets to dress up in cute clothes (love the dress, even though I hate the print), have her hair and makeup done every day (um, how do I get in on that kind of deal?) and she even has her own designated umbrella holder. Pretty sweet, right? No wonder so many people want to be actresses.