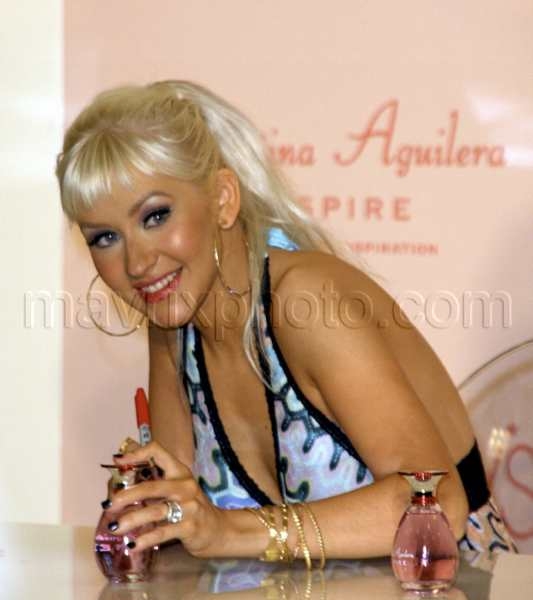 Christina Aguilera Wants You to be Inspired
Christina Aguilera spent a good chunk of her day at Macy's yesterday, where she signed bottles of her new fragrance Inspire.
This is the first time I've seen her without a half pound of bright red lipstick on, and the looks suits her. She looks just as pretty without all of the makeup as she does with it on—her skin is flawless!