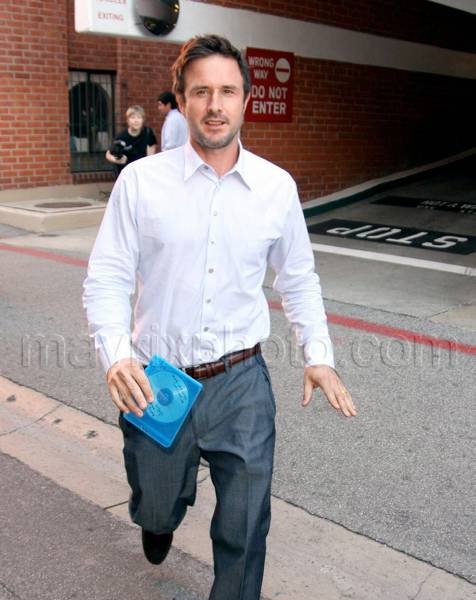 David Arquette is Hot. Yup, I Said It.
David Arquette isn't somebody that I normally spend a lot of time thinking about, but he's kind of cute. Dare I say, hot even. He's always picking these goofy and quirky roles that don't showcase his sexy enough, and that's a shame.
Take these pictures of him in Beverly Hills yesterday, for instance. As long as you don't look at his shoes and pretend that his pants aren't as baggy as they are (they're dangerously close to being Hammer pants, let's be honest), he looks like quite the stud muffin. The shirt fits him very well, his hairline is unquestionably solid and the 5 o'clock shadow is working for him.
The more I think about it, the more Courtney Cox needs to watch her back. If a few more photo sets like this come in, I might go after her man myself!