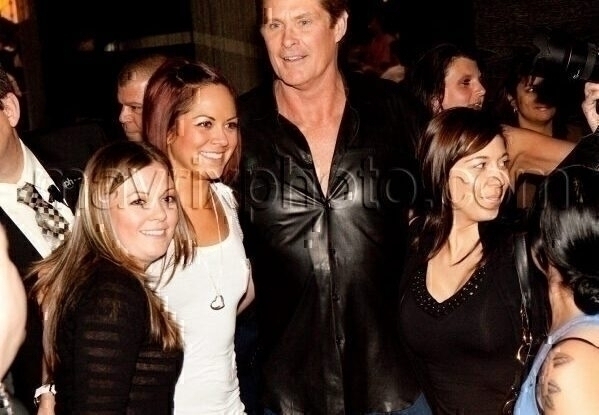 David Hasselhoff is Still Popular with the Ladies
Hell yeah, he's surrounded by women! Would you expect anything less of THE David Hasselhoff?! I think not.
The Hoff spent much of last night posing with a bevy of adoring female fans while at the Planet Hollywood Casino in Las Vegas. He's looking pretty good — his hairline is holding strong and his sense of style is still on point. A leather button down shirt that's practically bursting at the seams with his manliness? Sure, why not? When you're The Hoff, you wear whatever you want and still manage to make it look hot.