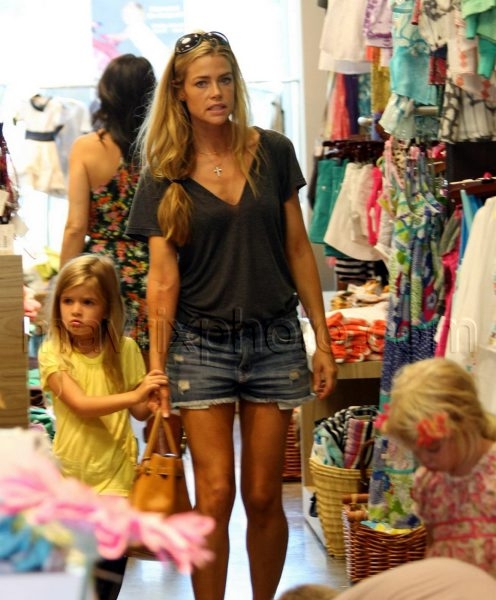 Denise Richards Gets Some Family Time In
Denise Richards took her two kids, Sam and Lola, out shopping at Planet Blue Kids in Malibu yesterday. Along the way, they ran into the cutest bulldog puppy I've ever seen.
I can see why Denise was a Bond girl — even when she's out shopping with her kids, she looks fantastic!