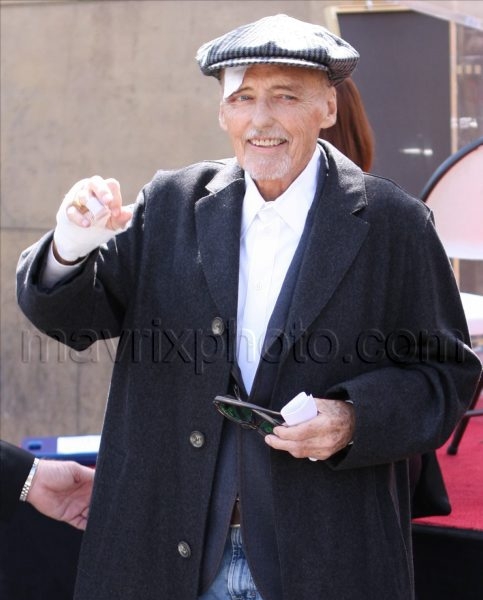 Dennis Hopper Finally Gets His Spot on the Walk of Fame
A frail looking Dennis Hopper is awarded a star on the Hollywood Walk of Fame. Hopper, star of such films as Easy Rider and Blue Velvet received the 2,403rd star along Hollywood Blvd and friends including Viggo Mortensen, Jack Nicholson, Michael Madsen and David Lynch were on hand for the ceremony.
It's reported that Dennis Hopper, 73, is currently in the midst of a debilitating battle with prostate cancer and, is also going through a bitter divorce with his wife of 14 years, Victoria. So, so sad.