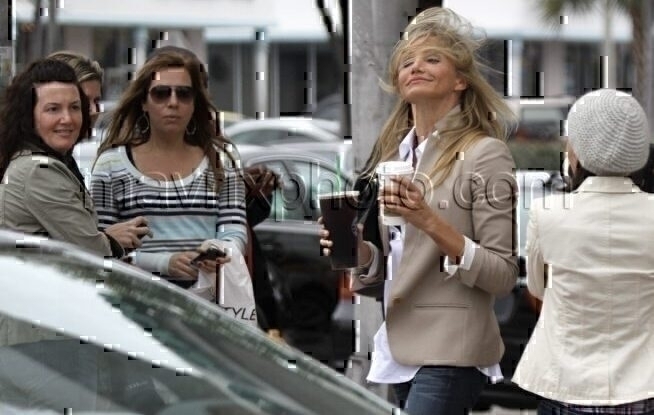 Diaz A-Rod Coffee Break
Have we ever seen Cameron Diaz happier?!
After enjoying lunch together yesterday afternoon Cameron and her beau, New York Yankee Alex Rodriguez made a quick stop in at a coffee shop in Miami Beach to pick up some drinks.
In recent days the pair have been real estate hunting and working out together in the area.
Could Cameron, the quintessential California girl, be planning on setting up home on the East Coast with her Yankee?