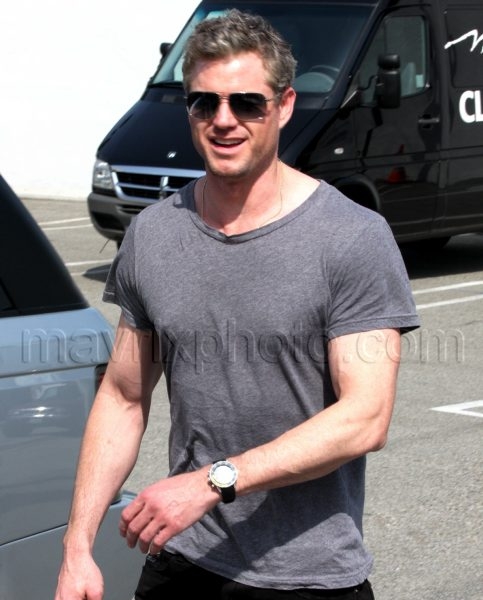 Eric Dane is Ridiculously Good Looking
Our cameras caught up with the hunky Eric Dane as he was leaving lunch in West Hollywood yesterday, and sweet baby Jesus in a manger is he attractive. I know I say that all the time, but I'm 125% confident that I'd catch a case of the vapors and have to sit down if I ever saw him in person. It should be illegal to be that hot — it's distracting.
In semi-related news, there's a new episode of Grey's Anatomy on tonight — and I'm way too excited about it.