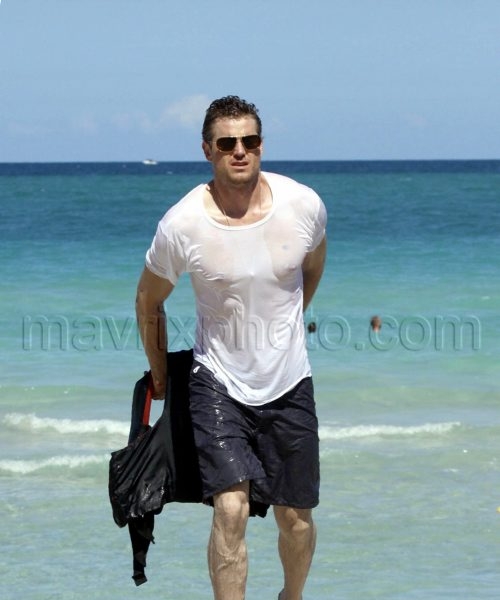 Eric Dane on a Jet Ski
Eric Dane spent some time on a jet ski yesterday off of the coast of Miami, and I have to say that I am thoroughly disappointed. Why the hell is he wearing a shirt?! Sure, Grey's Anatomy made me cry last night, but that doesn't make up for this. I don't even care that the shirt is wet.
The other day, he was hanging out at the Fontainebleau Miami Beach's pool with a shirt on too! WTF!
Eric, I only have three words for you: Take. It. Off.