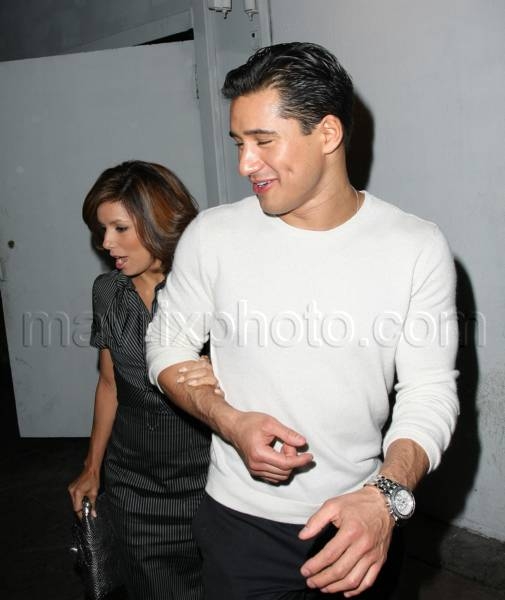 Eva Longoria and Mario Lopez Together AGAIN!
Eva Longoria and Mario Lopez were spotted out together again last night at Beso. The firm friends seemed to have a good time because they left with big smiles. Longoria's husband and wedding ring were absent but she did have love hearts painted on her nails.
Eva, Eva, Eva…the only thing you're going to get out of spending late nights out with men other than your husband (with your wedding ring off, no less!) is bad press. I'm beginning to think that maybe she likes the rumors!