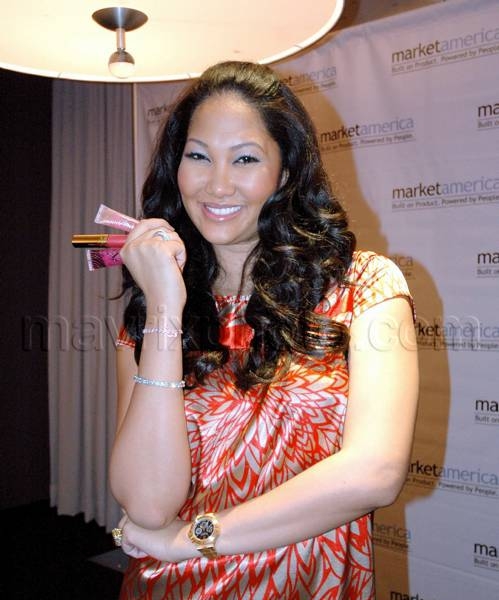 Fee Fi Fo Fum, Kimora Lee Simmons Might Be Pregnant!
Whenever I see a picture of Kimora Lee Simmons, I immediately think of that nursery rhyme thing that goes Fee, Fi, Fo, Fum, I smell the blood of an Englishman! Fum and Englishman don't really even rhyme, but I never noticed as a kid. I know that the giant is after the Englishman, but I don't know why and I can't remember if he ever gets to eat him or not. Anyway!
UsWeekly is swearing up and down that Kimora Lee Simmons and Dijmon Hounsou, her boyfriend of 2 years, are expecting. I've seen Kimora's two kids on her reality TV show, and they're cute enough. Supposedly, Dijmon is one of the sexiest men ever, so I'm sure this kid will also be adorable.
I guess I just don't see Dijmon as being attractive. Not even a little bit. Not even in his Calvin Klein ad, where he's only in his underwear. I'll take Marky Mark's ads any day. I'm pretty sure I'm in the minority there, though. What do you think?