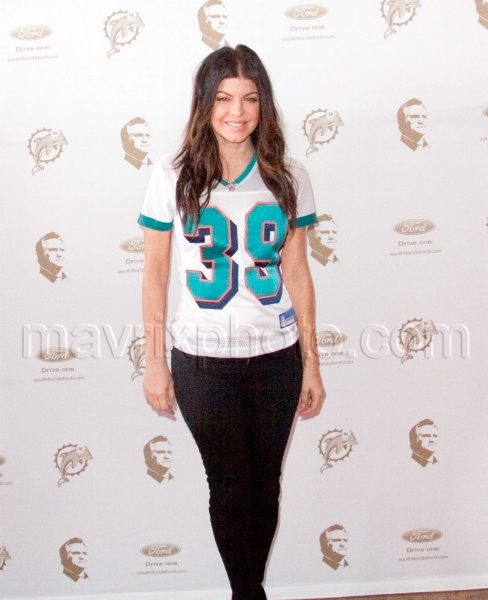 Fergie and Josh Duhamel Hit the Orange Carpet
As I'm reading this, the Steelers are playing the Dolphins and the score is 27-24, respectively. Normally I bleed black and gold, but I'm starting to think that the Steelers don't deserve to win. Yeah, I said it. Go Dolphins!
Anyway, Jennifer Lopez, Marc Anthony, Gloria Estefan, Fergie and Josh Duhamel all hit the orange carpet before the game. Everyone looked great — not surprising, since I'm sure their casual Sunday outfits all cost more than my laptop. Land Shark Stadium was packed with celebs today!