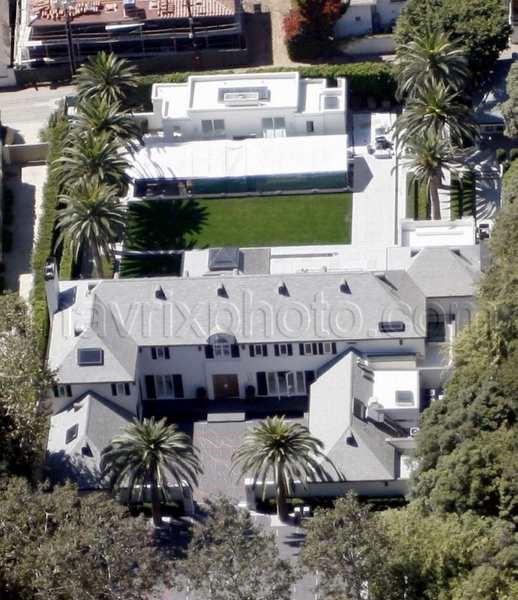 Four Years and Millions of Dollars Later, Simon Cowell's House is Ready
Four years ago, Simon Cowell dropped $8 million dollars on a Beverly Hills home. Soon after making the purchase, he tore the house down and began building the home of his dreams. In 2006, workers finally started putting the house together. I can't get over the fact that it took so long to get the damn thing built! I get pissy if a $15 plate of restaurant food takes to long to come to the table, so I couldn't imagine waiting so long for a multi million dollar house.
If you're interested, the Daily Mail has info about who is neighbors are and stuff. Oh, and do you see the pictures that they used to go along with the story? Mavrix photographers took 'em. Pretty cool!