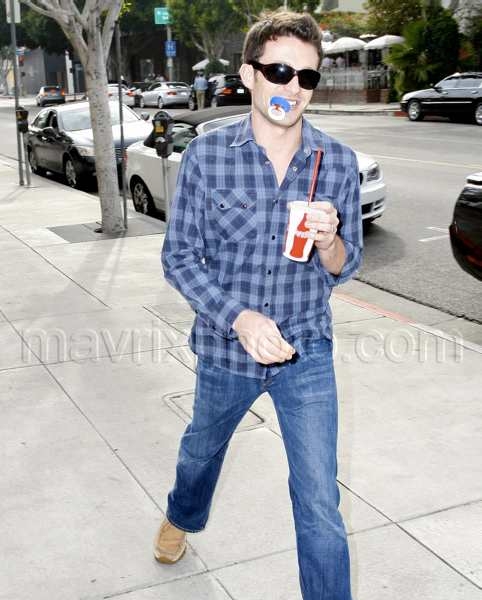 Get Your Drool Bibs Ready: We Have More Pictures of Jason Dottley
When I first saw these pictures, I have to admit I got a little swoon-ey. The breakout star of the LOGO series Sordid Lives was strolling around Los Angeles yesterday with a pacifier in his mouth (don't ask, I don't know) looking like he walked out of one of my dreams.
He's so hot, and yet so unavailable. Jason's husband (it's true what they say about all of the good men being taken or gay) is Del Shores, a writing/directing powerhouse. I guess I'll just have to admire him from afar, since it doesn't seem likely that I'll ever be Mrs. Kari Lee Dottley.