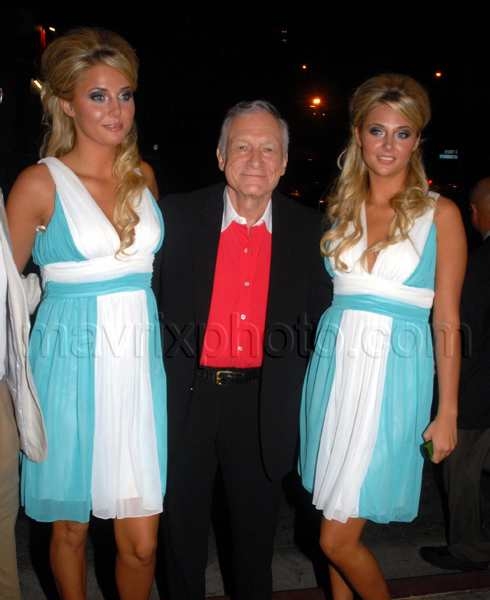 Hef's New Girlfriends
In case you haven't heard, Hugh Hefner has some new girlfriends. Out with the old (Holly, Bridget and Kendra) and in with the new! These two are Karissa and Kristina Shannon, and they're twins. These pictures were taken yesterday at the Beach Bunny Swimwear show at Mercedes Benz Fashion Week, and they're definitely pretty enough.
We've yet to hear much about the new ladies in Hef's life (other than the fact that they were arrested a while back for allegedly beating some girl down at a party and giving her a concussion), but we do know they have some pretty big bras shoes to fill. The Girls Next Door were all pretty awesome…let's hope that these two are just as entertaining!