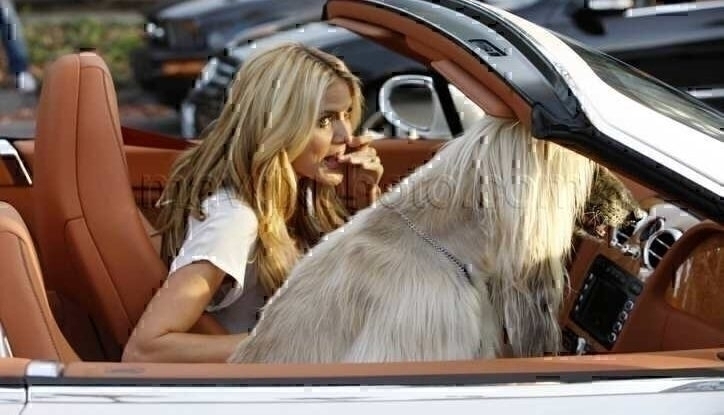 Heidi Klum's Friend is Really Hot
I know I got a late start today, but sit tight…there are a ton more posts on the way!
Heidi Klum was filming a Garnier commercial yesterday, and her costar was a gorgeous afghan hound! The dog's hair is almost as nice as hers. When I first saw the thumbnail of the leader photo, I thought some blonde starlet was sitting shotgun—Paris Hilton, perhaps? When I blew up the picture and saw the snout, I totally giggled. What can I say? I'm easily amused.