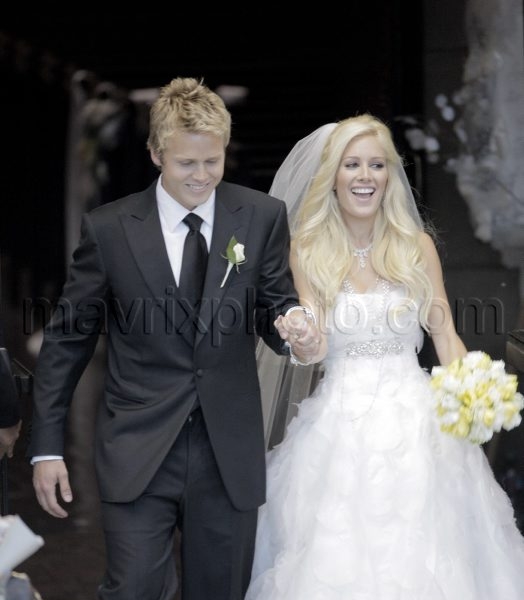 Heidi Montag is Now Heidi Pratt
Guess who got married (for real this time)?! Speidi!
Spencer Pratt and Heidi Montag got hitched at the Westminister Presbyterian Church in Pasadena yesterday. The wedding didn't come as a big surprise, because details of the event have been leaking out left and right for weeks. Heidi's dress, however, is kind of a shocker. I didn't have her pegged as the frills and rhinestones type, I thought for sure she'd go with a slip dress of some sort.
Congrats to the newly married couple!