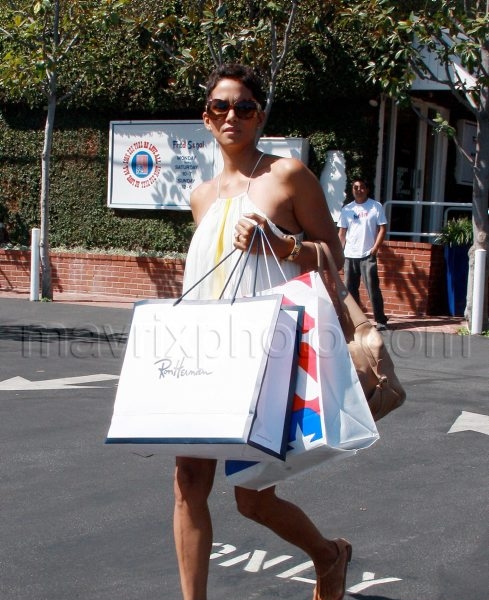 Hey Halle, What're You Hiding?
Speaking of people who may or may not be hiding a pregnancy, what's up with Halle Berry pulling every trick in the book to hide her stomach? Shopping bags? A loose, flowing dress? You'd have to be blind, deaf and dumb not to see what's going on here.
C'mon, Halle. You're really not fooling anyone anymore. You'll probably get less attention if you have your publicist make an announcement. Embrace the situation! You're one of the prettiest possibly pregnant ladies we've ever seen!