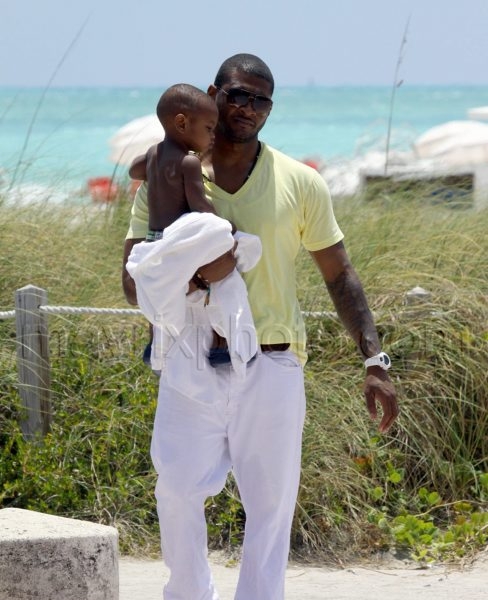 How Cute Are Usher and his Kid?
Usher took his mini-me, Usher Raymond V, to the beach the other day, and these photos totally melt my heart. Usher Sr. smiled and dotingly watched over his eldest son as he played with children he met by the ocean.
Later, Usher smiled and chatted with the other parents, even posing for photos with them. What a nice guy!