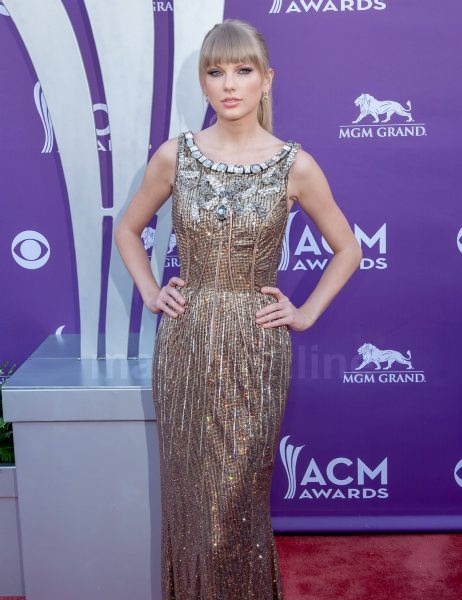 2013 American Country Music Awards Vegas
The best of the best walked the carpet at at the 48th Annual Academy of Country Music Awards which was held at the MGM Grand Garden Arena inside the MGM Resort & Casino in Las Vegas.
Taylor Swift looked golden in a gold sequenced floor length dress with a simple pony tail.
The queens of country music, Shania Twain, Carrie Underwood and Faith Hill posed together for a rare photo opt.
Shania Twain looked youthful in a black strapless dress with thigh-high boots.
Carrie Underwood showed off a lovely red patterned strapless dress, with a black belt and black purse.
Super star country singing couple, Faith Hill and Tim McGraw posed together. Faith wore a black lace dress with black high heels while Tim wore a sharp blue suit with a white shirt, blue tie and of course a black Stetson hat.
Making a solo appearance without his beautiful wife, Nicole Kidman, Keith Urban smiled for the media.
Showing off her growing baby bump, Hillary Scott of 'Lady Antebellum" walked the carpet along with her fellow band mates, Dave Haywood and Charles Kelley.
Jewel sparkled in a pink sequenced strapless dress as she posed for photos.