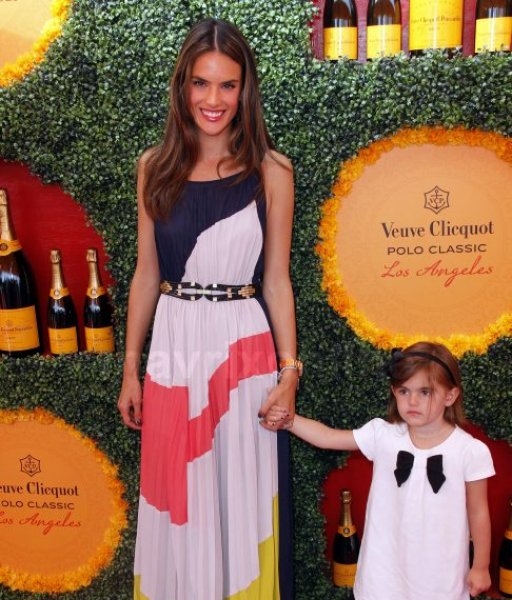 3rd Annual Veuve Clicquot Polo Classic
Supermodel Alessandra Ambrosio walked the red carpet at the 3rd Annual Veuve Clicquot Polo Classic with her adorable daughter Anja Louise.
The annual event which was held at Will Rogers State Historic Park in Pacific Palisades also brought out tons of celebrities.
Also in attendance was Rebecca Romijn with her husband Jerry O'Connell and their twin daughters Dolly and Charlie.
Selma Blair wore a royal blue jumper short outfit with gold high heels and was accompanied by her boyfriend Jason Bleick and their son Arthur.
Polo star Nacho Figueras and wife Delfina Blaquier also posed for pictures on the red carpet. The couple are expecting their 4th child. Nacho, who participated in the polo match appeared to have a black eye as there was visible bruising under his right eye.
Among other celebrities in attendance was "Twilight" star Ashley Greene who donned a classic white dress with tan high heels.
Other celebrities who made an appearance include Dania Ramirez, Lauren Conrad, Mandy Moore, Ellen Pompeo, Rose McGowan, Rachel Zoe, Nikki Sixx and Diego Boneta.