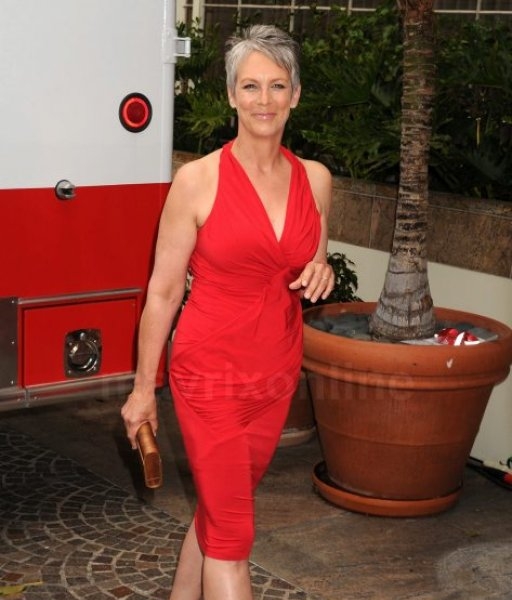 Actress Jamie Lee Curtis Honored At American Red Cross Annual Red Tie Affair
Halloween actress Jamie Lee Curtis was among the honorees at the 2012 American Red Cross Annual Red Tie Affair, which also included "Dancing With The Stars" Alum J.R. Martinez, held at the fabulous Fairmont Miramar Hotel in Santa Monica.
Curtis wore a knee-length, halter topped scarlet cocktail dress to accept her award, explaining that the work she does with the American Red Cross makes the difference in the life of countless amounts of people in crisis, saying:
The Red Cross is really the first line of defense for people, the first safety, the first shelter – they're the first on the scene, they're the first people you're going to see if something catastrophic in your life.
In addition to Curtis, actor Josh Duhamel, former Playmates Bridget Marquardt and Kendra Wilkinson were on hand to support the good cause.