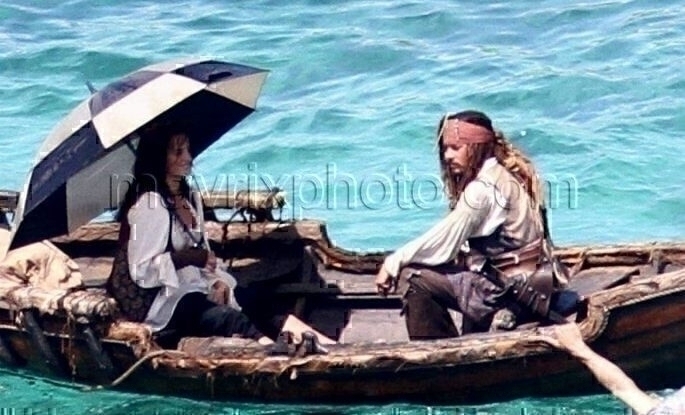 Ahoy There Mateys!
Aye aye, what have we here my pretties? Johnny Depp in all his Captain Jack splendor and the lovely Penelope Cruz on a deserted island filming the fourth installment of Pirates of the Caribbean: On Stranger Tides. The fabulous film stars spent a couple of days filming under the sun on the island shooting a kissing scene and in a small wooden rowboat in the middle of the crystal clear Caribbean waters.
Spanish actress Penelope's billowing blouse appears to be disguising a fuller figure than her usual slim physique. Reports have been rife that Penelope and her new hubby, Javier Bardem, may be starting a family already… so could these be the first pictures to confirm the reports?
All we can say is poor Penelope, stunning in her own right, talented, a gorgeous new husband and stranded on a desert island kissing Johnny Depp, it's a hard life but someone's got to do it!