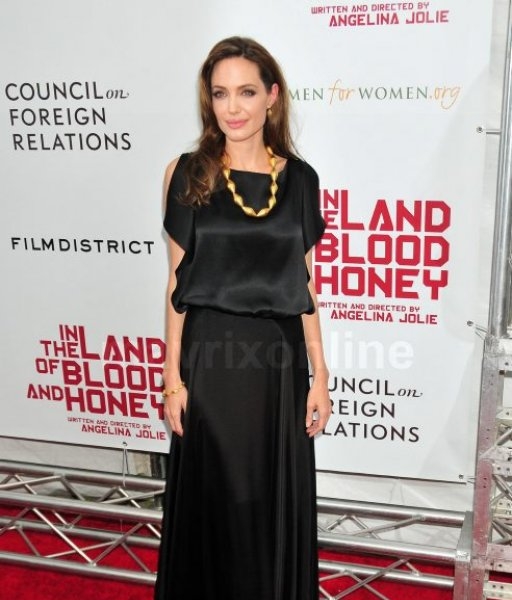 Angelina Jolie & Brad Pitt Explore Love At The Land Of Blood And Honey Premiere
Power couple Angelina Jolie and Brad Pitt show up hand-in-hand for the New York premiere of In The Land Of Blood And Honey at The School Of Visual Arts Theater.
Jolie, who also wrote and directed the film, told the story of love in a war stricken Bosnia and how the divided mindset of the people there fractures more than the country, but the personal lives of many people.
Jolie kept her look minimal and inspiring at the premiere, wearing a long black silk evening gown with simple gold jewelry, opting to keep the focus on her film and not her fashion choices.
Likewise, Pitt wore a three piece suit with an unbuttoned sage colored dress shirt while wearing his hair long and pulled back with a scruffy face to support his better half.