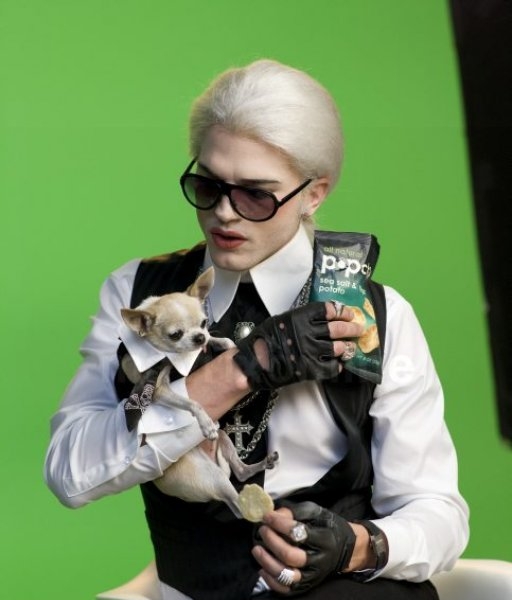 Ashton Kutcher Pulls A Funny During Internet Dating Ad Spoof For Popchips
Two and a Half Men star Ashton Kutcher has been keeping busy since the completion of filming the hit CBS television series with a hilarious new dating spoof ad for Popchips.
The recently single Kutcher, who split from wife Demi Moore late last year, rejoined the legions of sexy singles looking for love and started dating, and he takes these experiences to give life to a bevvy of characters in this ad.
The clever ad may highlight the tribulations of dating in the 21st Century, but it's all about the tasty, low calorie treat, Popchips, which is popped:  Never Fried, Never Baked.
Among the characters, he portrays Darl, a Karl Lagerfeld lookalike; Nigel, a British stoner and Swordfish, a tattooed Southerner wrapping up the ad by saying, "Your waiting room is like a freak show. Are we all in the same category?"