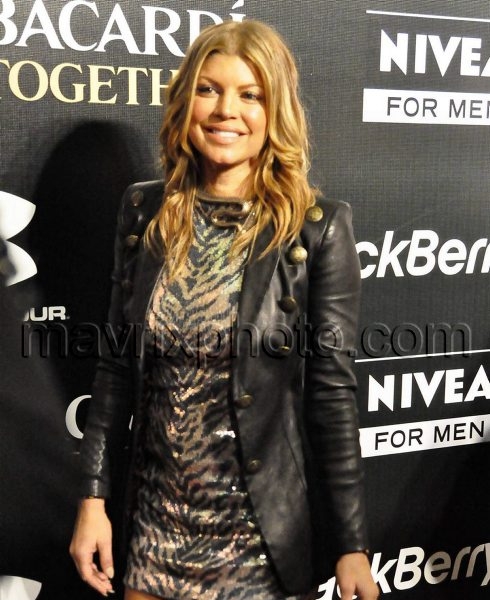 BEP Super Bowl Party
With only hours to go before kick off time in Dallas, Texas for Super Bowl XLV excitement is reaching a fever pitch for football fans around the US.
And running up to their big half time show Fergie, in a sexy leather jacket and sequin animal patterned mini dress, and her Black Eyed Peas crew made sure to drum up a bit of excitement of their own at their pre Super Bowl party this weekend at Music Hall at Fair Park.
Looking forward to seeing what The Black Eyed Peas have in store for us during the Pittsburgh Steelers vs. Green Bay Packers showdown!