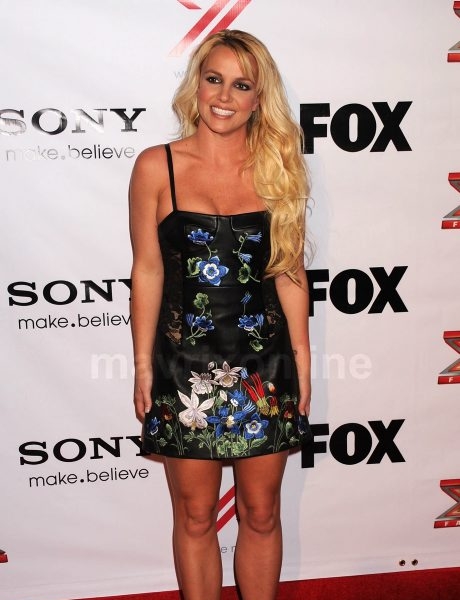 Britney Spears X Factor USA Viewing Party
Britney Spears, Demi Lovato, Simon Cowell among other celebrities made an appearance at 'The X Factor' USA Viewing Party which was sponsored by Sony X Headphones and was held at Mixology101 & Planet Dailies in Los Angeles.
Britney appeared in great spirits as she posed in a black patterned mini dress with black high heels and also posed with fellow judge Simon Cowell.
Demi who is also a judge, wore a blue floral dress with a black leather jacket, black tights and black high heels. Taking advantage of posing with beautiful ladies, Simon also posed for pictures with Demi.
Simon was seen giving his thumbs up in approval of 'The X Factor' phenomenon.