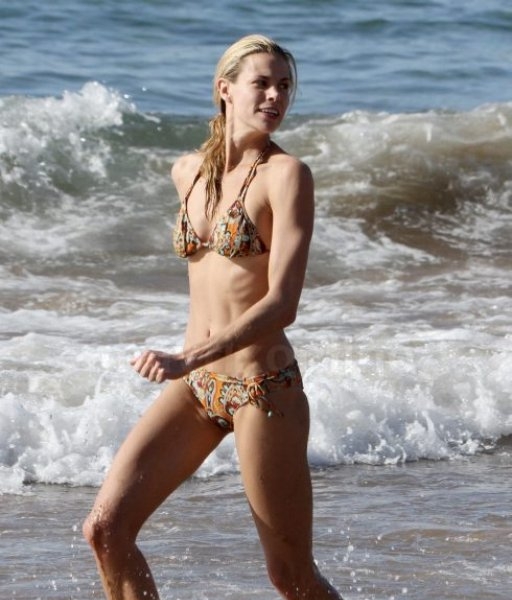 Brooke Burns Is Bikini Body Perfect In Hawaii With Her Family
Brooke Burns looked as fresh as a daisy and she should, the recently engaged actress spent time on the beach in Hawaii with her new fiancee and their children.
The 33-year-old actress and model became engaged to Warrior director Gavin O'Connor earlier this month after dating for less than a year, but it seems that the magic the two have together defies time.
Burns played mom in a skimpy two-piece bikini, something much more skin baring than when she was apart of the "Baywatch" cast, but looking as though not a day passed since she was on the show.
The two love-birds took their two daughters on vacation with them, solidifying their family unit with what appears to be the first of many family vacations.
Burns was previously engaged to Bruce Willis and has a daughter with ex-husband Julian McMahon.