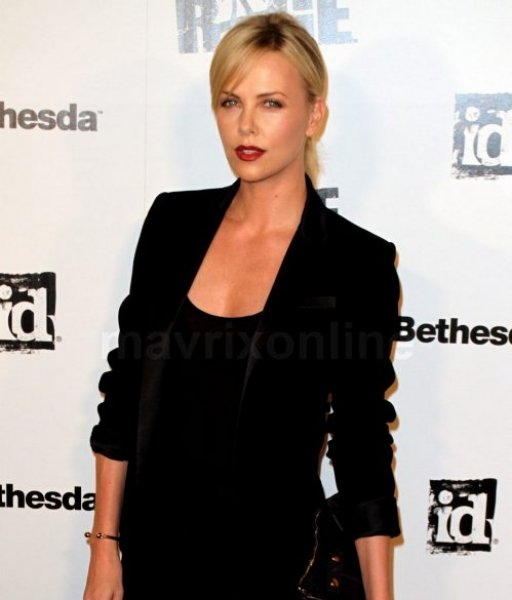 Charlize Theron Poses Prettily At The RAGE Launch Party In Chinatown's Historical Central Plaza
Oscar winner Charlize Theron poses for photos at the Rage official launch party at Chinatown's Historical Central Plaza in Los Angeles.
The 36-year-old model and actress posed for photos in a black cocktail dress and heels, proving that chic elegance starts with simplicity.
Additionally, models Stacy Kiebler and Alessandra Ambrosio & reality TV personality Kat Von D also attended the event, which featured a performance by rock 'n rolls new darlings The Black Keys.
RAGE is a first person shooter game that takes place in a post-apocalyptic universe.