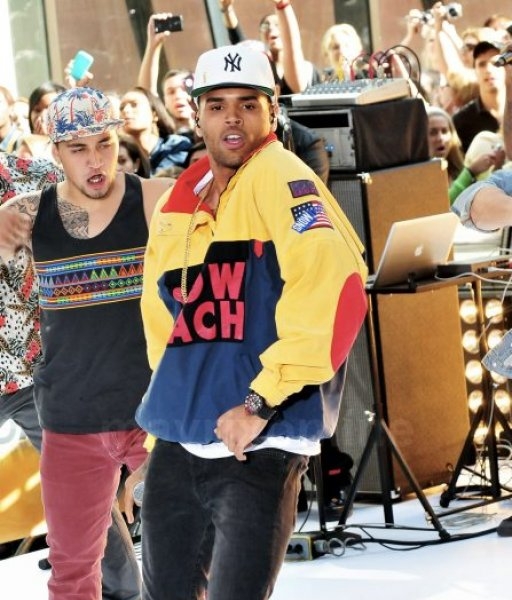 Chris Brown On The 'Today Show' at Rockefeller Plaza
Chris Brown performed live this morning on the Today Show in NYC.
He performed several of his hit songs including 'Yeah 3x' and 'Turn Up The Music' and 'Don't Wake Me Up'.
Fans, who were so desperate for a glimpse of the singer, camped out since 10 am Thursday. They started chanting "we want Chris" in unison in anticipation of his arrival and when he took the stage he addressed the crowd, "I know y'all came early, so let's party! Okay?"
After giving a performance that had the crowd singing and dancing, Chris exited the stage while blowing kisses to his fans.
Coming up soon on the Today Show is Justin Bieber on the 15th! That's going to be wild! NYC are you ready?