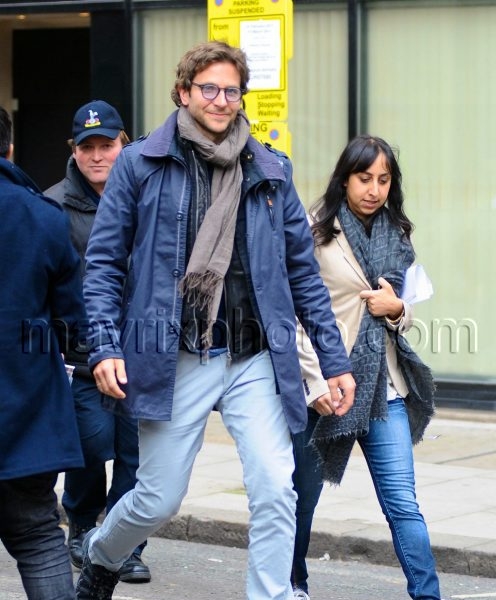 Cooper Limitless Smiles
Bradley Cooper looks so cute all bundled up against the cold weather in London! Love those blue tinted glasses by the way.
He's currently promoting his new film "Limitless," and was spotted strolling along the streets, sipping coffee and graciously signing autographs for some fans.
Bad news for anyone that was a fan of the A-Team movie though, sadly there wasn't enough revenue from movie number one so a sequel is very unlikely.