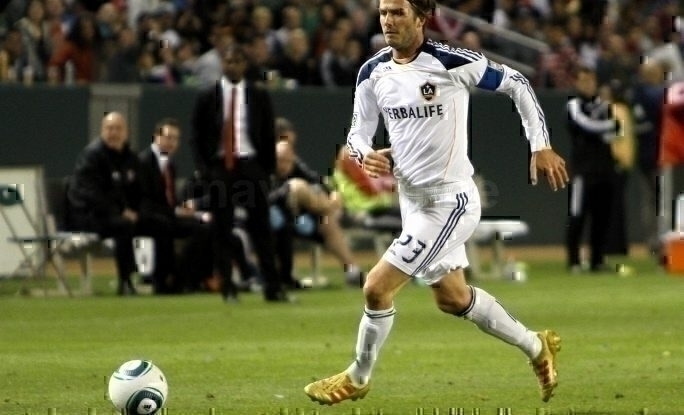 David Beckham LA Galaxy Tie
David Beckham lead the LA Galaxy to a 2-2 tie versus the Toronto Football Club last night at the Staples center. This week followed a 0-0 tie last week with the D.C. United.
While the Galaxy remain undefeated in their last eight matches, half those results are draws. LA will look to improve their form next week as they go on the road to face Colorado.
"We played better than we did last week but we still didn't finish the game off," said Beckham. "So we're disappointed obviously, just two points from the last two games especially being at home. We have to pick it up."
Looking forward to next week's game results gents!