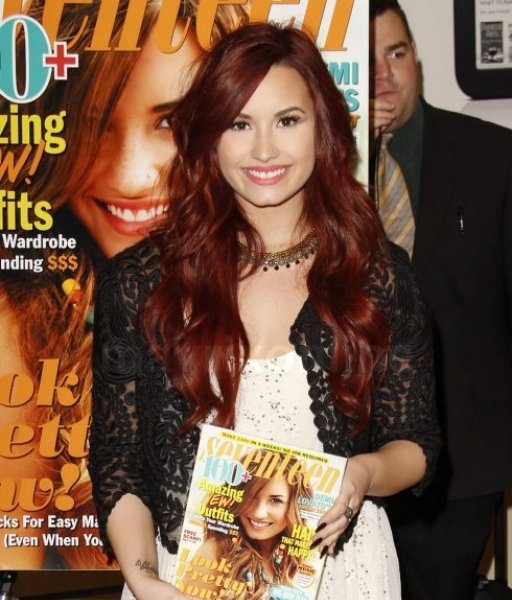 Demi Lovato Promotes New Seventeen Magazine Cover At Glendale Galleria
Singer and actress Demi Lovato celebrated her latest Seventeen magazine cover by spending time promoting it at the Glendale Galleria with friends and fans.
In addition to talking about being the latest Seventeen cover girl, Lovato's friends Kim Kardashian and Selena Gomez both had letters read where they praise their friend for her courageous attitude and overall accomplishments.
The former Disney star showed off a bohemian look with a long white lace gown and a black short waistcoat that offsets the long, loose shape of the cream colored dress.
Lovato's interview with the magazine touched on many issues in her private life including her friendships with Miley Cyrus and Selena Gomez whom she says will go on no matter what, "Both of them will never leave my life no matter what happens, because we've been through so much together."