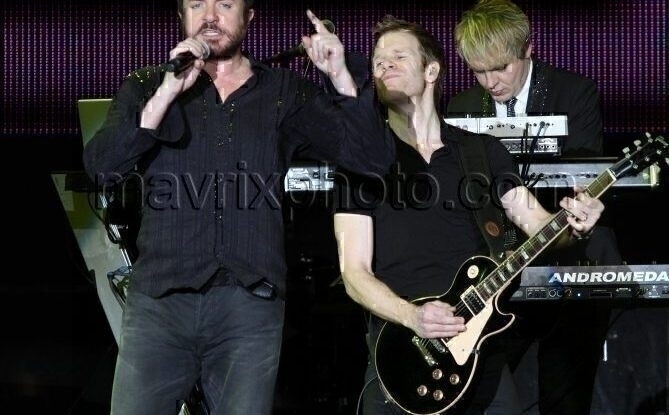 Duran Duran Ultra Music Festival
Following their David Lynch-directed show in LA and good reviews after their appearance at Austin's SXSW, Duran Duran appeared in Miami last night.
Promoting their 13th studio album All You Need the band performed on day one of Ultra Music Festival 2011 held at Bicentennial Park.
And while on stage Simon Le Bon really appeared to have a great time, leaving himself sweat-drenched by the end of the show!