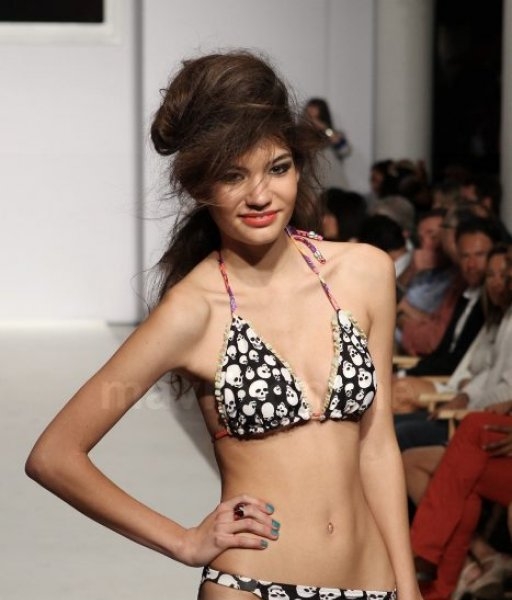 Emily Brown Swimwear's 2012 Cruel Summer Collection A Must Have For Any Material Girl
We're living in a reversible world, and Emily Brown Swimear's "Cruel Summer" Fashion Line proves anyone can be a reversible world with her rockin' inside out bathing collection.
Right outside the sunny springtime beaches of Miami, Emily Brown showcased her new collection, which included nods to edgy skulls, autumnal leaves and pretty pink paisley prints.
Emily Brown Swimwear's high profile clientele includes A-listers Rihanna and Lady Gaga, making the line not only perfect for a day on the beach, but whenever you feel like expressing your inner pop star.
However, what makes the line so special is the unique reversibility of the line, which does not bunch of bulk out, but instead flatters the natural form of the female body, making it one of summer 2012's must have items!