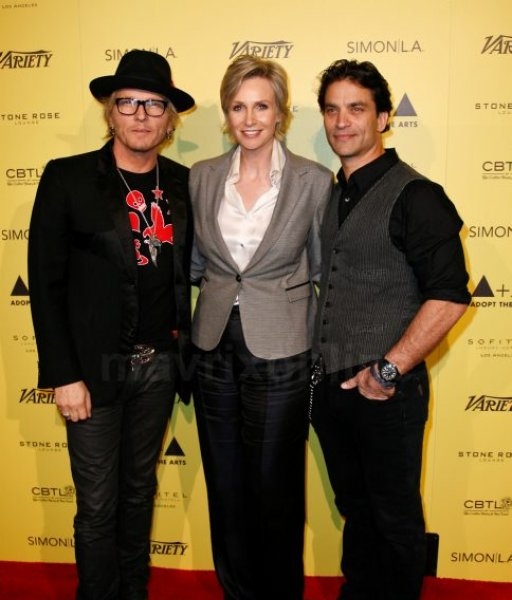 Ex-Guns N Roses Drummer Matt Sorum Throws Adopt The Arts Charity Event With Jane Lynch Hosting
Former Guns N Roses Matt Sorum threw a charity event for his non-profit "Adopt The Arts" which garnishes support for the continuance of arts in schools with "Glee" actress Jane Lynch hosting the benefit dinner at Sofitel Hotel in West Hollywood.
The benefit dinner went to the goal of preserving the arts and arts education in school, something many people in Hollywood support, including actor & drummer John Stamos, actress & comedian Jane Lynch & actor Jonathan Schaech.
In addition to the charity dinner, Sorum's band The Magnificent Seven performed, which included Sorum on drums, Donovan Leitch, Steve Stevens, Billy Morrison and ex- Sugar Ray vocalist Mark McGrath.
Sorum explained that this charity is the most important thing in his life, noting that it's potential to help children to discover who they are through the arts is something that continually needs to be preserved.