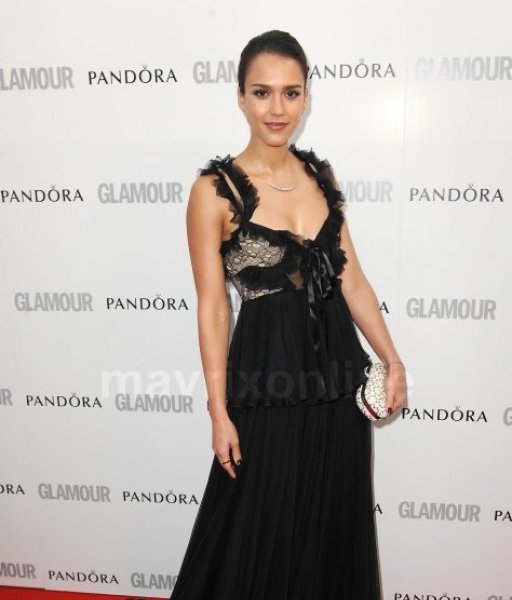 Glamour Women of the Year Awards
The stars got gorgeous for the annual Glamour Women of the Year Awards held at Berkeley Square Gardens in London last night.
Jessica Alba, Eva Longoria, Naomi Watts, David Furnish, Jessie J and Kylie Minogue all graced the carpet.
Jessie J recently said she was bored of her image and at this event she certainly changed it up with an unusual and very flattering LBD. I guess you could call it 1920's style? Her hair and makeup made a perfect match for the outfit too. In my book she should take home the glamazon award for sure!