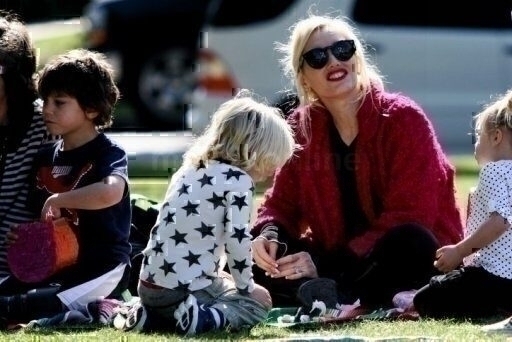 Gwen Stefani Is Just A Girl With Kingston & Zuma In Los Angeles Park
One of the busiest people in show business, No Doubt front woman & fashion designer Gwen Stefani took some time away from work to play with her children 3-year-old Zuma and 5-year-old Kingston.
Stefani was solo, her husband, rocker Gavin Rossdale is currently on tour with his band Bush throughout America, leaving her to play both mom & dad to her children.
The trio kept each other busy, playing in the park where Gwen donned a dress down look including a faux fur fuzzy red coat, black pants and black riding boots.
Zuma and Kingston kept their famous mama busy, while playing on the jungle gym and their bicycles where, at some point, Kingston fell and was comforted by his mother.