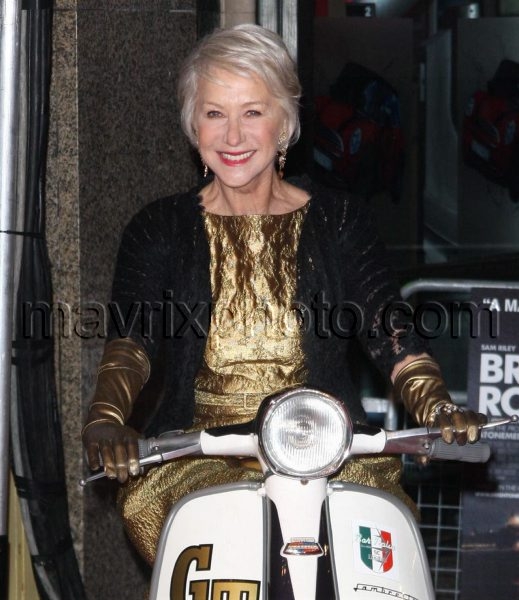 Helen Mirren Brighton Rock
Dame Helen Mirren may not act like she's in her golden years, but she sure had the golden look down at the European premiere of "Brighton Rock" held at London's Odeon West End last night.
Showing off her new shorter hair Helen playfully posed on on a vintage moped before heading inside to watch the crime drama remake, based on English author and playwright Graham Greene's 1939 novel of the same name.
Also out for the event were the film's younger stars Andrea Riseborough and Sam Riley.