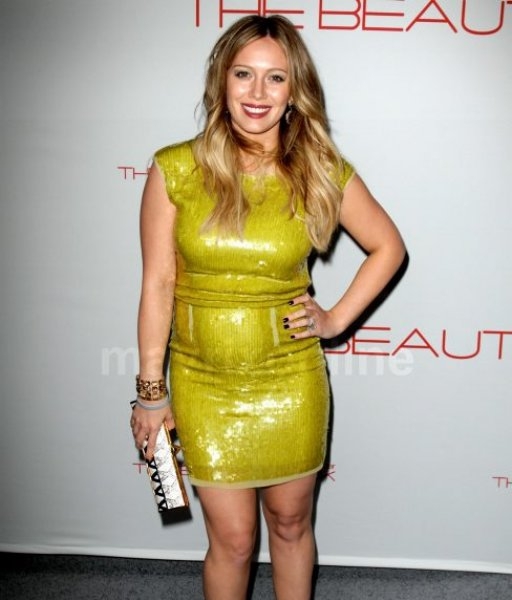 Hilary Duff Sports A Baby Bump To Beauty Book For Brain Cancer Event In Los Angeles
Hilary Duff was out with her husband Mike Comrie to celebrate the launch of "Beauty Book For Brain Cancer" event held at Grauman's Chinese Theater in Hollywood.
Hilary has obviously taken to motherhood rather quickly, as she appears more radiant than ever, wearing her baby bump like a coveted accessory.
Additionally, the former child star sported a cute yellow mini dress that sparkled with sequins with taupe shoes, dark nail polish and matching lipstick.
"Beauty Book For Brain Cancer" is a coffee table book with photos of top actresses, models & musicians. All proceeds of the book will go to Brain Cancer through two charities called SNOG & HEADRUSH.