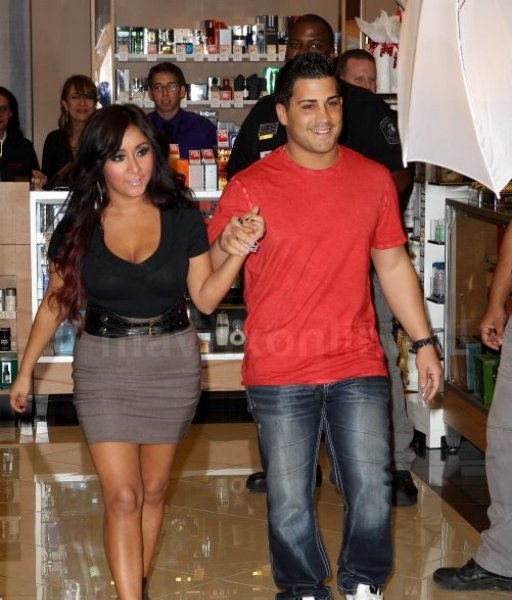 Jersey Shore's Nicole 'Snooki' Polizzi Announces Pregnancy
The Jersey Shore and MTV's most notorious party animal, Nicole "Snooki" Polizzi rocked the party world by announcing that she's pregnant.
One half of the notorious, crazy partying "Meatballs" won't be slinging back drinks anytime soon as she's three months pregnant with what's suspected to be the unborn child of her boyfriend Jionni LaValle.
Over the last month rumors swirled around the reality TV star regarding her status as a mother-to-be, however the pint-sized entrepreneur denied them all until she emerged from the first trimester of her pregnancy with good news from doctors.
There's been no news as to how this will effect the filming of Snooki's new reality show with fellow cast-member and BFF JWoww, but one thing's for sure, people will want to tune-in to see exactly how Snooki handles all this new responsibility.