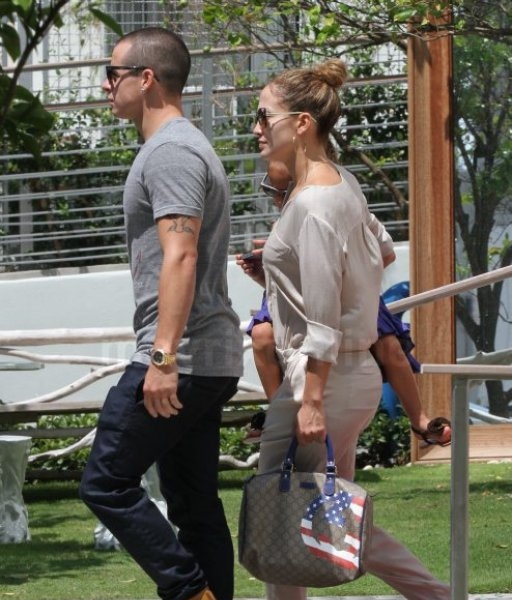 JLo Leaves Miami In A Private Jet
Jennifer Lopez leaves Miami after a 3 day stay to complete her joint US tour with Enrique Eglesias.
Dressed in a beige silk suit and carrying her daughter Emme, JLo made her way to the airport with boyfriend Casper Smart where she boarded a private jet.
Jennifer was also carrying a Guccia USA CG Flag Collection Boston handbag which costs $895.00 of which Gucci donates 25% to UNICEF in support of "Schools for Africa" and "Schools for Asia" education initiatives from July 25 through December 31.