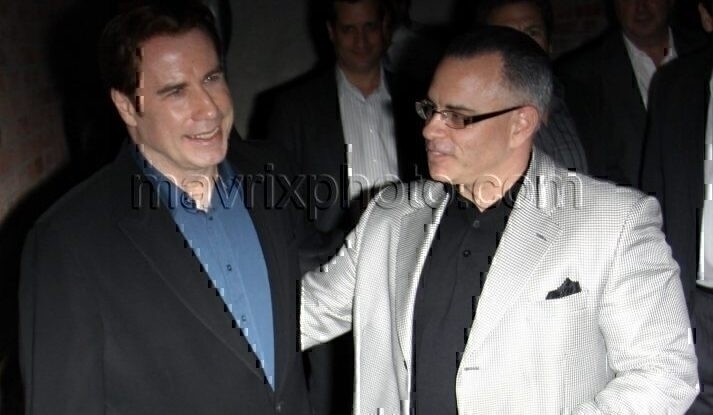 John Going Gotti?
Is John joining The Family? Well he might be…. at least on screen!
John Travolta had dinner at the traditional Italian eatery Amici in Brentwood with John Gotti's oldest son, John Gotti, Jr. last night!
It was the second dinner between the two and was an effort to seal the deal for Travolta to play the role of the legendary mob boss, also known as Teflon Don, in an upcoming biopic. The two sat down with the movie's director Nick Cassavetes and executive producer Marc Fiore to discuss details and Travolta is in serious negotiations to play the role, but he has yet to sign a contract.
Upon leaving the restaurant, Gotti said Travolta is a "tremendous actor" and added that he was "totally confident" that John would be perfect for the part. We also hear that John is pretty excited about the possibility.